About MasterBUILT
Achieving Together
Reshaping Canada's Hotel Landscape
MasterBUILT Hotels is a privately owned, Calgary-based hotel development and investment company.  
At MasterBUILT, we believe in respect – respect for our partners, respect for our clients, and respect for the land and communities in which we operate. We believe in inclusivity, in charitable actions, and in creating and investing in smart, impactful developments that add value to society and serve a greater purpose. 
We know a company needs to be more than just its product or service. It is our mission to make a positive impact through a best-in-class hotel guest and franchise experience. We strive to alter the tourism and travel landscape by offering affordable, versatile options for everyone. We work to support local Canadian businesses by creating opportunities and accessibility. We are committed to working alongside First Nations communities and creating projects that benefit the land developed and the local people. We seek to enrich the sector as a whole and ensure absolute customer satisfaction because we believe in being the best that we can be.  
MasterBUILT is proud to boast some of our winning accomplishments, such as being a 6-time recipient of Canada's Best Managed Companies. Our brand Microtel has been named one of the most dynamic, fastest-growing hotel concepts in the country. We are also proud to share our involvement with Common Ground, a first-of-its-kind hotel donations program that collects and distributes funds back to local, regional, and national causes. These are just some of the things that make our brand unique.  
With MasterBUILT, we are eager to build a brighter future that balances profit with purpose – and we are ready to prove it. 
COMMON GROUND
The first hotel donations program of its kind in Canada, Common Ground was created by the MasterBUILT Hotels leadership team as a way to say 'thank you' and support the communities where we build and operate.
Since launching Common Ground in 2016, it has been our privilege to build even deeper roots and partnerships in these vibrant communities. We are committed to working closely with the dedicated organizations that uplift these areas through charitable work. As we move forward, we promise to continue to promote socially responsible practices across all of our hotels, while giving back to the community.
Hotels are operated pursuant to a license from Wyndham Hotel Group Canada ULC. Neither Wyndham Hotel Group Canada ULC, Microtel Inns and Suites Franchising, Inc. 

[or Super 8 Worldwide, Inc.,]
 nor any of their affiliates endorse or are affiliated with Common Ground or MasterBuilt Hotels, and make no representation with regard to those organizations.
Read Bio
Marc Staniloff's vision and business expertise has grown Superior Lodging Corp. – MasterBUILT Hotel's joint venture parent company – into one of the most successful and revered hotel development companies in Canadian history. Having played an instrumental role in the development and financing of branded hotels throughout the country, Marc is focusing his expertise on the growth of MasterBUILT Hotels and its partner brands. Marc has been a member of the Franchisee Advisory Board for Super 8 Worldwide and Wingate by Wyndham for more than a decade and is influential in the direction of the Microtel Inn & Suites by Wyndham brand development in Canada. An active member in the Young Presidents' Organization, Marc's extensive network of business relationships is the foundation of MasterBUILT's growth.
Read Bio
David's approach to entrepreneurial management has delivered executive leadership and capital returns to a broad range of businesses including franchise car and truck rental, distribution and logistics, technology, manufacturing, and retail food and consumer goods. Innovation and teamwork, matched with integrity and collaboration have been the keys in his approach to both internal and external relationships. David offers a proven track- record in building and adapting a mission for improved margins, accountability, and results.
Prior to establishing Grandville Equities Corporation, David excelled as a senior manager and executive within three large distribution and retail businesses: in each he was responsible for 350- 450 union/non-union employees, and senior managers. He completed the construction and operations of downstream oil and gas facilities, transportation, and warehousing facilities as well as intermodal rail and truck operations. David holds two undergraduate degrees from the University of Calgary, an MBA from Queens University, and a Global Professional Masters of Law degree, from the University of Toronto.
Read Bio
Donna Fahey is responsible for leading the sales and marketing of MasterBUILT Hotels' managed properties. Donna brings to MasterBUILT thirteen years of sales and marketing experience in the hospitality industry – having worked as the Director of Sales and Marketing at Bellstar Hotels & Resorts (a leading resort development and management company in Western Canada) and most recently as Director of Sales and Marketing at the Delta Hotel in downtown Calgary.
Read Bio
Corbin has been long-time development associate with MasterBUILT Hotels, officially joining the team in 2020. Corbin enhances the strength of the MasterBUILT team with his market knowledge and extensive sales and debt expertise. Corbin focuses on the development of core revenue streams from the bottom up and on new building opportunities as well as franchise and management contracts. Corbin has a wealth of industry experience as a Senior Associate in the hotel investments group in both Toronto and Vancouver with two national commercial real estate services firms: CBRE Hotels and Cushman & Wakefield. Prior to that, Corbin had great success as an underwriter and analyst for a commercial real estate mortgage brokerage, Largo Capital.
Read Bio
Rhonda brings to MasterBUILT an extensive accounting and finance background with 20+ years of reporting for public and private companies, and NPO's. Rhonda recently spent 6 years in a senior accounting role with Brookfield Residential, one of North America's largest developer / builders publicly traded on the TSX and NYSE. Rhonda possesses 10+ years of experience within global multi-divisional construction/engineering firms and 6+ years providing strategic oversight and financial reporting for executive leadership teams and investor groups.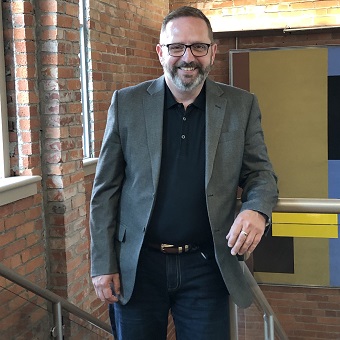 Read Bio
Bruce brings over 30 years of experience in construction and other related fields in several industry sectors including residential and commercial construction, property management, and land and real estate development. Most recently Bruce has been the Project Manager on MasterBUILT Hotels' TownPlace Suites by Marriott in Fort McMurray, AB as well as Microtel Inn & Suites by Wyndham in Portage la Prairie, MB.
Frequently Asked Questions
Will rising inflation impact ADR and ROI?
They are not directly correlated. However, with rising operational costs (such as labour, operating, and fixed supplies) hotel owners/ operators have responded by increasing rates. This has led to an uptick in ADR. Since pricing is dynamic, MasterBUILT works continuously to optimize rates and generate the highest possible margins for our franchise owners.
How is Microtel construction priced?
To simplify our budgeting & proforma process, streamline costs and provide greater predictability, Microtel by Wyndham has moved to a standardized 76-room/ 8,525 sq ft design plan (available in three amenity packages). We also have detailed knowledge of labour and material costs across the country, having launched 24 new properties nationwide.
What is included in the construction cost?
The price to build a Microtel is broken down into hard costs, FF&E/supplies, and soft costs. We only revise and provide quoted budgets when specific site engineering is completed and general contractor tendering occurs.
How does Microtel compare to other brands?
Microtel is a flagship brand of Wyndham Hotels & Resorts, the world's largest hotel company. It is a new-construction midscale property. Competitors include Holiday Inn Express, Best Western Plus, Fairfield by Marriott, Hampton Inn by Hilton. A streamlined design process and efficient footprint provide unparalleled value in this 76-room property with an optional pool/waterslide and Lobby Bar & Lounge.
Is it better to buy an existing hotel or build new?
New construction allows owners to build an attractive, modern property that meets the demands and expectations of today's consumers – without many of the uncertainties and challenges that can come with renovating an existing property. MasterBUILT can help you determine if a new Microtel is viable in your market and if market demand will result in attractive topline figures. We'll help evaluate real estate options and identify any barriers to entry (such as restrictive covenants) to ensure a new build is the right choice.
How does MasterBUILT assess markets and sites? What is your measure of success?
As part of our holistic approach, we analyze various market trends and demographics: including current hotel inventory performance, regional and local economic activity, demographic trends, largescale developments, events & attractions and more. In established markets, we complete a sensitivity analysis to determine the impact of the new room supply on the market (looking for RevPAR forecasts exceeding $100). In less-established markets, extensive research is involved to assess market viability and project current/ future demand.
Can MasterBUILT manage my hotel on my behalf?
MasterBUILT has a proven track record as an experienced national hotelier. We handle all aspects of operations to the highest professional standards. Our turnkey operations management service includes budgeting, staffing, pricing, lounge management, supplies, marketing and much more. We also offer complete asset management services.
Canadian properties operated by MasterBUILT are consistently recognized among the top-performing Microtels across North America.
Can MasterBUILT take over management after the first few years?
Mictrotels managed by MasterBUILT from day one are at a significant advantage. MasterBUILT ensures a strong sales & marketing, accounting and asset management team is in place to capitalize on the momentum of a new build – and lay the foundation for long-term success. In cases where an investor chooses to self-manage a hotel, or work with a third party, only to reconsider, MasterBUILT has been successful at turning around underperforming properties.
How long does it take to develop a Microtel in Canada?
Once a favourable market has been identified, the first step is to gain control/ownership of the specific site. Site acquisition, development and building permits, and market studies can be completed simultaneously and can take anywhere from 6 to 12 months. After the ground is broken, it typically takes 12 to 15 months to build and open a Microtel (18 to 27 months total).
What is included as part of MasterBUILT's development services?
As a managing partner, we're successful when you are. We only build in locations where research shows a Microtel will thrive. Our properties come complete with our building and prototype toolbox. We bring negotiating power with trades and affiliations. We can search for government grants or funding. And we can even work as a liaison between builders and owners. We take each project seriously, as our reputation depends on it.