About MasterBUILT
Achieving Together
Changing the Hotel Landscape
Since establishing, MasterBUILT Hotels has been laser-focused on their vision of becoming a leader in the entrepreneurial development of select-service lodging within Canada.
In April 2011, the MasterBUILT team forever altered the Canadian hotel landscape by acquiring the master territorial development rights to the Microtel Inn & Suites by Wyndham brand for Canada. Since acquiring the rights, they have committed to opening 75 hotels by 2036 and made it their mission to develop an iconic brand beloved by guests and owners alike. With over 25 Microtel hotels scheduled to open by the end of 2022, MasterBUILT is well on the way to fulfilling that mandate. The explosive growth of the Microtel brand and industry reputation as one of the most dynamic new hotel concepts in Canada is due in large part to strong development partnerships and direct
corporate investment by both MasterBUILT and their private equity partners.
As the proud recipients of the Canada's Best Managed Companies award for 6 years running, the MasterBUILT team is confident that they have developed best-in-class systems and structures to cement their reputation as industry leaders moving forward.
Construction & Development
MasterBUILT Hotels is a privately owned, Calgary-based hotel development and investment company that is consistently ranked by leading industry sources as one of the fastest-growing and most successful hotel developers in Canada.
Benefit from MasterBUILT Hotels experience and expertise in:
Site Evaluation & Selection
Site Acquisition
Project Design & Planning
Project Structuring & Financing
Project Management
Construction Cost Estimating
General Contracting / Design Build
Strategic Sourcing & Procurement
Hotel Management
With years of experience in hotel management, the MasterBUILT management team ensures all new hotels operate using sound financial planning, implement innovative cost control measures, and are promoted by MasterBUILT Sales and Marketing experts.
The goal for every location is to increase bottom-line revenue through:
Pre-Opening Project Management
Hotel Operations
Shared Corporate Services
Strategic Sourcing & Procurement
Asset Management
With expertise at every stage of the hotel development life cycle, the MasterBUILT team provides hotel owners with the knowledge, relationships, site access, and  development strategies needed to deliver superior returns.
Watch returns increase with MasterBUILT's strategic asset management in:
Partnership Administration
Capital Projects
Brand Management
Strategy
Dispositions
Investments & Franchising
As the territorial master developer for Microtel in Canada, MasterBUILT Hotels is here to provide you with the support and expertise you need at every stage of the hotel ownership process to maximize the value of your investment.
The Smarter Hotel Investment – Why Microtel:
Smarter Design
Modern Comfort + Reliability
Sustainable + Responsible
Designed for Canada
MasterBUILT support
The first hotel donations program of its kind in Canada, Common Ground was created by the MasterBUILT Hotels leadership team as a way to say 'thank you' and support the communities where we build and operate.
Since launching Common Ground in 2016, it has been our privilege to build even deeper roots and partnerships in these vibrant communities. We are committed to working closely with the dedicated organizations that uplift these areas through charitable work. As we move forward, we promise to continue to promote socially responsible practices across all of our hotels, while giving back to the community.
Hotels are operated pursuant to a license from Wyndham Hotel Group Canada ULC. Neither Wyndham Hotel Group Canada ULC, Microtel Inns and Suites Franchising, Inc. [or Super 8 Worldwide, Inc.,] nor any of their affiliates endorse or are affiliated with Common Ground or MasterBuilt Hotels, and make no representation with regard to those organizations.
Read Bio
Marc Staniloff's vision and business expertise has grown Superior Lodging Corp. – MasterBUILT Hotel's joint venture parent company – into one of the most successful and revered hotel development companies in Canadian history. Having played an instrumental role in the development and financing of branded hotels throughout the country, Marc is focusing his expertise on the growth of MasterBUILT Hotels and its partner brands. Marc has been a member of the Franchisee Advisory Board for Super 8 Worldwide and Wingate by Wyndham for more than a decade and is influential in the direction of the Microtel Inn & Suites by Wyndham brand development in Canada. An active member in the Young Presidents' Organization, Marc's extensive network of business relationships is the foundation of MasterBUILT's growth.
Read Bio
David's approach to entrepreneurial management has delivered executive leadership and capital returns to a broad range of businesses including franchise car and truck rental, distribution and logistics, technology, manufacturing, and retail food and consumer goods. Innovation and teamwork, matched with integrity and collaboration have been the keys in his approach to both internal and external relationships. David offers a proven track- record in building and adapting a mission for improved margins, accountability, and results.
Prior to establishing Grandville Equities Corporation, David excelled as a senior manager and executive within three large distribution and retail businesses: in each he was responsible for 350- 450 union/non-union employees, and senior managers. He completed the construction and operations of downstream oil and gas facilities, transportation, and warehousing facilities as well as intermodal rail and truck operations. David holds two undergraduate degrees from the University of Calgary, an MBA from Queens University, and a Global Professional Masters of Law degree, from the University of Toronto.
Read Bio
Donna Fahey is responsible for leading the sales and marketing of MasterBUILT Hotels' managed properties. Donna brings to MasterBUILT thirteen years of sales and marketing experience in the hospitality industry – having worked as the Director of Sales and Marketing at Bellstar Hotels & Resorts (a leading resort development and management company in Western Canada) and most recently as Director of Sales and Marketing at the Delta Hotel in downtown Calgary.
Read Bio
Corbin has been long-time development associate with MasterBUILT Hotels, officially joining the team in 2020. Corbin enhances the strength of the MasterBUILT team with his market knowledge and extensive sales and debt expertise. Corbin focuses on the development of core revenue streams from the bottom up and on new building opportunities as well as franchise and management contracts. Corbin has a wealth of industry experience as a Senior Associate in the hotel investments group in both Toronto and Vancouver with two national commercial real estate services firms: CBRE Hotels and Cushman & Wakefield. Prior to that, Corbin had great success as an underwriter and analyst for a commercial real estate mortgage brokerage, Largo Capital.
Read Bio
Ryan's hospitality background spans 12 years and includes positions in Operations Management, Revenue Management, Accounting and Food & Beverage Management.  Before joining the MasterBUILT team Ryan spent 6 years with Fortis Properties where he most recently held the position of General Manager of multiple hotels in Medicine Hat. Ryan also brings to the team a background as a leader in a brand wide General Manager Training Program.
Read Bio
Rhonda brings to MasterBUILT an extensive accounting and finance background with 20+ years of reporting for public and private companies, and NPO's. Rhonda recently spent 6 years in a senior accounting role with Brookfield Residential, one of North America's largest developer / builders publicly traded on the TSX and NYSE. Rhonda possesses 10+ years of experience within global multi-divisional construction/engineering firms and 6+ years providing strategic oversight and financial reporting for executive leadership teams and investor groups.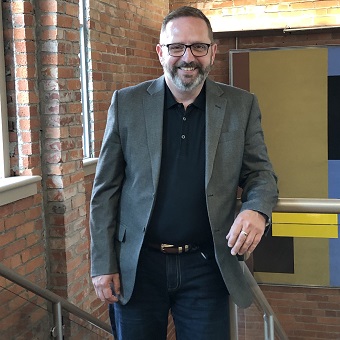 Read Bio
Bruce brings over 30 years of experience in construction and other related fields in several industry sectors including residential and commercial construction, property management, and land and real estate development. Most recently Bruce has been the Project Manager on MasterBUILT Hotels' TownPlace Suites by Marriott in Fort McMurray, AB as well as Microtel Inn & Suites by Wyndham in Portage la Prairie, MB.